Massage Services

Swedish or Deep Tissue Massage
Relaxation massage with attention to trouble spots
Lotion with a light chocolate scent is used.
60 minutes $90 (Couples $180)
30 minutes $50
90 minutes $130




Pre-Natal Massage
Relaxing benefits for both moms-to-be and baby. This customized service relieves muscle aches and joint pain, helps reduce swelling and deeply nourishes skin.
60 minutes $90


Peppermint Foot Salt Scrub
Your feet have never felt better!
20 minutes $45
---
Aromatherapy Massage
Swedish or Deep Tissue massage with Aromatherapy.
Choose from:
Lavender- calming, balances higher and lower chakras.
Citrus Blend- formulated to assist in the feeling of well being.
Grounding- instills peace, heals emotions and creates a feeling of security and grounding.
Inspire-- assists in connecting deep within yourself, spurs creativity, and acts as a sedative for the nerves.
Tranquility--Promotes relaxation, gives patience and calms worries.
Pain Ease-Assists in reducing pain and stimulating quicker healing.
60 minutes $100 (Couples $200)
30 minutes $60
90 minutes $140


Specialty Massage
Active Isolated Stretching, Acupressure, Chakra Balancing, Craniosacral Therapy, Lymphatic Drainage, Myofascial Release, Reflexology, Reiki, Shiatsu, Sports Massage, Indian Head Massage
60 minutes $100
30 minutes $60
90 minutes $140

Hot Stone Massage

Hot Stone massage utilizes Basalt Stones which are polished, hardened lava rocks. These stones are heated to a comfortable temperature and placed at specific points on the body to promote relaxation and open the meridians (energy pathways). The heat works together with the therapist's pressure to penetrate the muscles making it easier to perform manipulations. This process melts away tension, and deeply relaxes the body. The penetrating heat of the hot stones can relieve pain associated with arthritis, fibromyalgia, MS, etc. This therapy stimulates the circulatory system allowing the flow of oxygen and nutrients to the body helping it to detoxify and heal itself.
60 minutes $110
---
Vanilla Salt Scrub with Massage
A salt scrub's primary purpose is to exfoliate the skin, removing the outermost layer of dead skin cells, leaving your skin softer and smoother. A massage is included with your Salt Scrub.
60 minutes $120

Steam Shower $12
A perfect end to your massage. Steam showers have been used since the days of Ancient Rome to treat a range of physical ailments, from chest infections to joint pain. Unlike saunas, which surround an individual with coarse dry heat, steam showers wrap people with comforting, warm, relaxing, moist air that is gentle on the respiratory system and has the power to penetrate deep into sore muscles and bones to relieve strain and stress.
---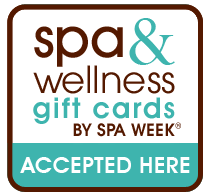 ©2013 Spa at the Colonnade, All Rights Reserved. Unauthorized duplication is prohibited. Spa at the Colonnade, 4 West University Parkway,Baltimore, MD 21218 | Phone: (410)554-7573